Calling all ER physicians:
Make your workday easier!
As a healthcare worker, your administrative work currently eats up 50% or more of your working hours.  Sometimes you even have to take it home.
Introducing a beautifully-designed augmented intelligence (AI) assistant made for you. This voice-friendly app makes it faster/easier to complete the clerical work that keeps you from spending more time on the work that you actually trained to do: care for patients.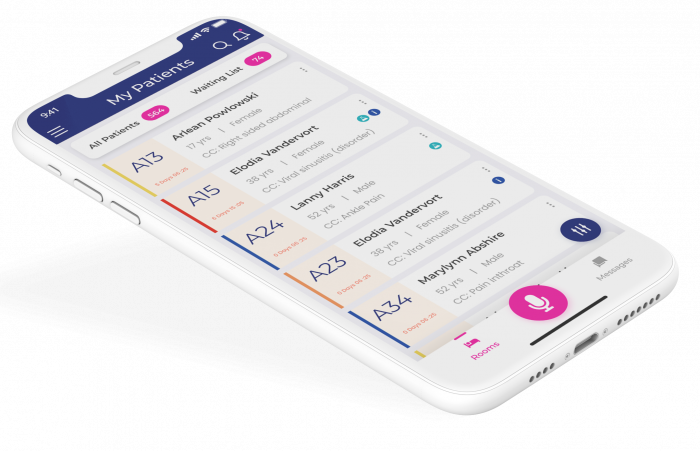 A POWERFUL TIME-SAVING TOOL FOR YOUR PHONE
QiiQ PRO DEMO VIDEO
QiiQ PRO requires system integration with your EMR. You'll first want to start with LITE.
The capabilities shown in this video are only a portion of the total. You'll see:
patient lists and assignments (0:28 – )
notes and orders – creation and submission (1:00 – )
clinical history and data – visualization and trending (1:50 – )
alerts and notifications (2:45 – )
patient-centric messaging and care coordination (3:09 – )
speech-driven navigation and control (3:48 – )
These are exciting features, enabling much easier workflow.  But they are just a starting point. We have so much to add to our QiiQ Assistant.
Today, we are inviting you to join us on the journey of expanding its capabilities.  Make it yours, too!
The first step is so simple: Download and Use QiiQ LITE.
All new results will alert physician,  including labs, radiology reads and abnormal vitals.
We'll make it faster and easier to get your orders submitted right from your phone. Sound good?

We will compose a high-rez picture of flow, catching bottlenecks before they catch you.
We'll make it easy for nurses and physicians to communicate with each other, without worry about hackers.
Building Better Workflow.